4915 - Wafer
Vent Valve Model 4915 can be used as check valve, vacuum breaker or a low-pressure relief valve. These valves are lightweight and are designed to easily insert between flanges. Minimum settings are 2 ounces for both vacuum and pressure.
Vacuum relief or pressure relief
Soft seat standard with a wide range of elastomers available
Metal seats available for high temp applications
Sizes range from 1" to 20"
Constructed to give long lasting service
Lightweight construction makes for easy installation
Available in carbon steel or 316 stainless steel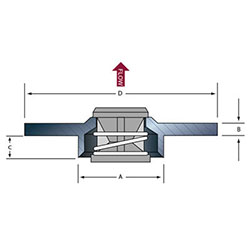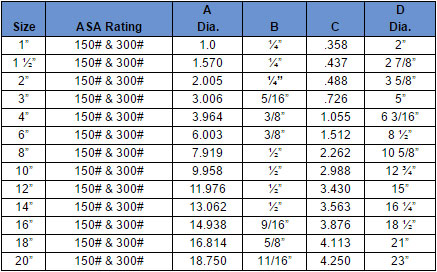 *Typical dimensions are listed. Data contained herein can be altered to accommodate design changes and changes to increase performance. Information on this page is the sole property of L6 Inc. d/b/a Total Valve Systems.