3220 - Double Flanged Model
3220 Series Back Pressure Check Valves are designed to provide protection in liquid, gas or vapor service where flow is required in one direction only into the vessel. The 3220 Series is designed where end-to-end flange connections are required. This valve can also be used as a vacuum breaker or low-pressure relief device with the addition of a soft seat. Available in carbon steel or stainless steel. Other materials available upon request. Cracking pressure rates are factory preset per customer specifications.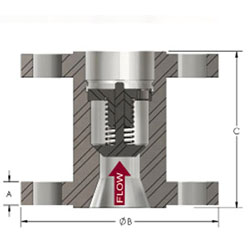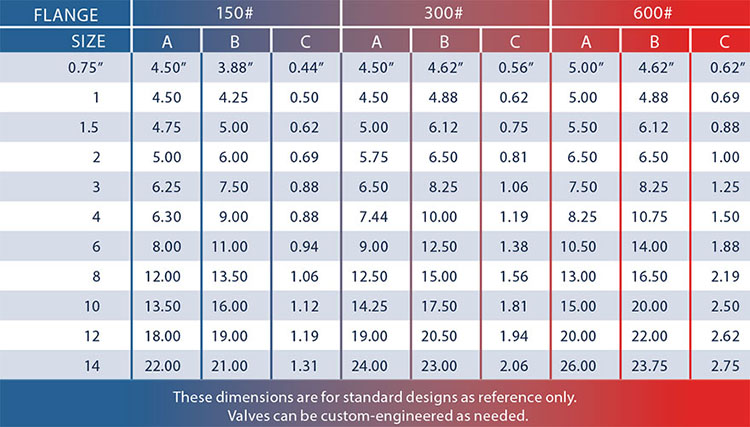 *Basic options Carbon Steel Bodies, Stainless Internal. Other Materials are available.
Available by different Pressure Classes. All dimensions are listed in inches. Dimensions shown are for standard design. Valves are custom-engineered and dimensions provided above are for reference only. Dimensions are subject to change without notice.